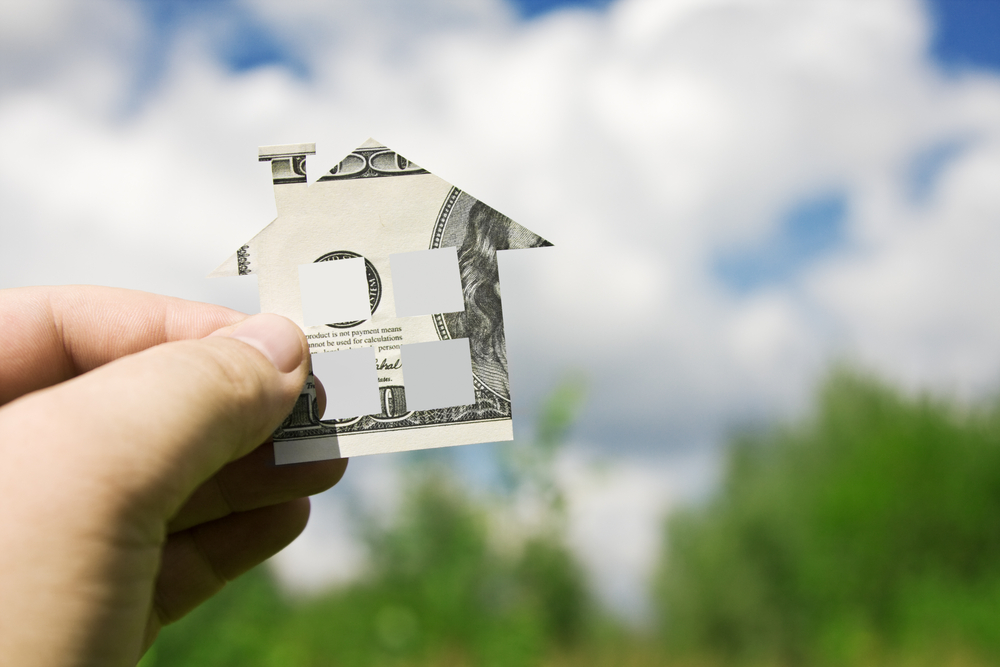 California Real Estate Investors with a Self Directed IRA can now invest in Fix and Flip and Fix and Rent properties and earn tax deferred income:
Purchase a distressed residential property and "Fix and Rent"
Purchase a distressed residential property and "Fix and Flip"
In both "Fix-It" cases an investor is taking advantage of a "distressed" property that offers a favorable acquisition price.  Distressed properties can be purchased via a Financial Institution Short Sale, REO, at the Court House steps via a Trustee Sale or from an owner that is having trouble meeting his mortgage obligations.  Purchasing at a below market rate in turn allows for an increased profit after the "Rehab".  The purpose of this Blog is to describe these two real estate investment scenarios for Self Directed IRA's and their related Private Money Loan options:
 Fix and Rent Strategy Strategy: The Fix and Rent investment opportunity in 2010 and 2011 existed in "fringe" areas that housed commuter communities.  In those markets, rents did not decrease as much on a percentage basis as much as Purchase Prices.  In 2012 properties in Metropolitan areas are now viable cash flowing Fix and Rent investments.  In this Fix and Rent scenario a Real Estate Investor is buying a house, fixing it up and plans to rent it.  Fix and Rent yields on Distressed SFR's are typically in the 5.5% per year range.
 Fix and Rent Private Money Loans: Loan programs for these Real Estate Investor Purchase loans have the following characteristics:
<=65% Loan To Value
>=35% Down Payment
Interest Rates starting at 11.00%
Non-Owner Occupied
Loan amounts from $50k to $750k
12 months to 5 year balloon loans amortized over 30 or 40 years
3-6 month Prepayment penalties
These Real Estate Investor loans are based on the equity in the property, however the borrower's ability to pay the monthly mortgage and viable exit strategy at loan maturity are critical underwriting factors.
 Fix and Flip:  Similar to Fix and Rent, profits for "Fix and Flip" properties in many cases are made on the acquisition.  Some properties might require significant rehabs where the cost can range from $30k to $75k and some properties just require a simple $5k to $10k "paint and carpet" treatment to get ready for the flip.
The key ingredient for most successful Fix and Flip investments is timing. "Get in and Get Out" is the successful mantra.    When the fix is complete, the rehabber should list the property at a very competitive "priced to move" price and aggressively market.  Remember, your first offer may be your best offer.
 Fix and Flip Private Money Loans: Private Money Loan programs for these Fix and Flip loans have the following characteristics:
<=60% – 70% Loan to Cost (Cost = Purchase + Rehab Cost)
Rates starting at 11.00%
Non-Owner Occupied
Loan amounts from $50k to $750k
12 month terms
3 Months Guaranteed Interest
Advantages to Private Money Loans on Fix and Rent and Fix and Flip Investments:
Increased Leverage:  An investor using debt can buy more than one property with the same amount of capital
Act Quickly: Private Money loans can be acquired in as little as 24 hours allowing an investor to take advantage of immediate opportunities
Bridge to Profits: The shorter term nature of Private Money allows an investor to take advantage of an opportunity and then refinance or sell to lock in the profit.
If you enjoy real estate investing, have a substantial Down Payment, have the necessary skill sets available and want to take advantage of recent residential real estate price depreciation and tax deferred income, you may want to consider using a Private Money Loan in your Self Directed IRA for a Fix and Rent or Fix and Flip Investment.